Duplicate a Record:

While entering multiple records for the same company, use the Duplicate button to save time and to ensure data accuracy.
Click on the Address Book button on the customized toolbar.
Select the View Address Book option.
Query the database for the record you need.
All the records that match your criteria will be displayed in the Query Results Name section.
Select the name to duplicate and press Alt+A or click on the Address tab.
The following screen will appear: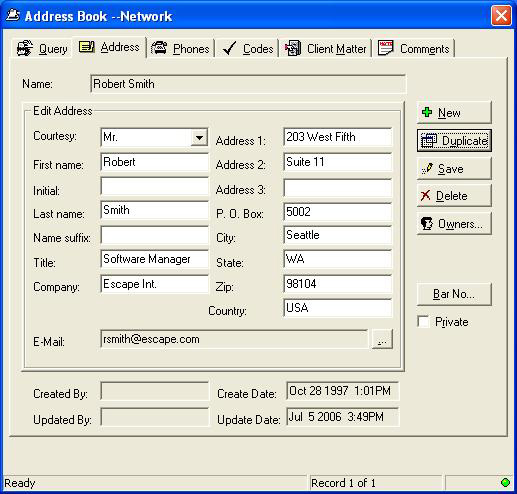 The following prompt will appear:
Select the appropriate options then click OK.
The cursor will highlight the first name of the duplicated record. Edit as appropriate.
Click Save when you are done.